3rd Day of Creation Coloring Sheet
* March Only! Free Saint Patrick Ebook Here.
Use interactive catechism worksheets with your favorite fonts, colors, and SIZES.
This Creation coloring sheet shows the third day when God made the green herb and the fruit tree, etc. This PDF prints 8.5x11" single sided.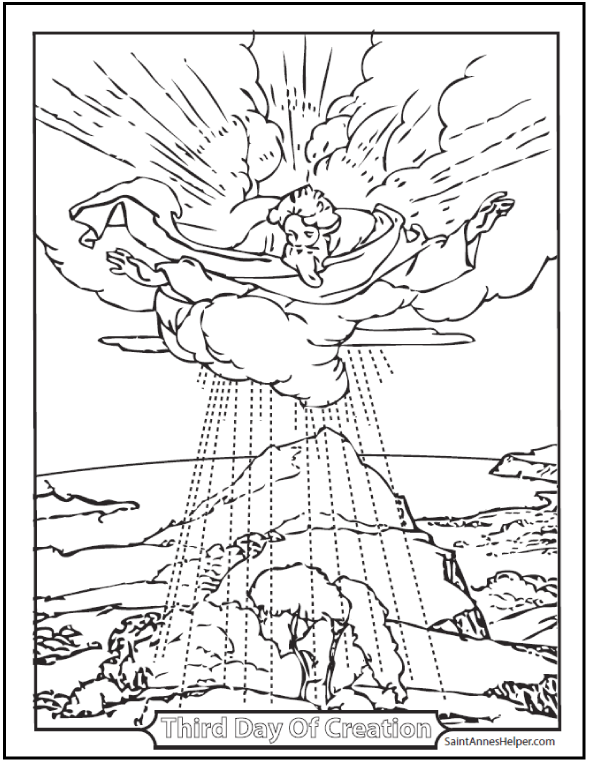 On the third day of Creation God made the green herb and fruit trees with seeds to make more of their own kind.
Creation Bible Quote
Genesis 1:11-13
1:11 And he said: let the earth bring forth green herb, and such as may seed, and the fruit tree yielding fruit after its kind, which may have seed in itself upon the earth. And it was so done.
1:12 And the earth brought forth the green herb, and such as yieldeth seed according to its kind, and the tree that beareth fruit, having seed each one according to its kind. And God saw that it was good.
1:13 And the evening and the morning were the third day.
See these related pages:
See More Catholic Coloring Pages
Audio Baltimore Catechism, Catholic Worksheets, Catholic eBooks, and Catholic Coloring Pages to Print:

If you use the Baltimore Catechism, you'll love SaintAnnesHelper.com!
Use our printables in your Roman Catholic catechism class, Faith formation, or Sunday school lesson; Pin a picture to remember Saint Anne's Helper; and share with family and friends on Facebook. Thank you so much!
~Mary Fifer

---