An Adult Catholic Baptism Is Simple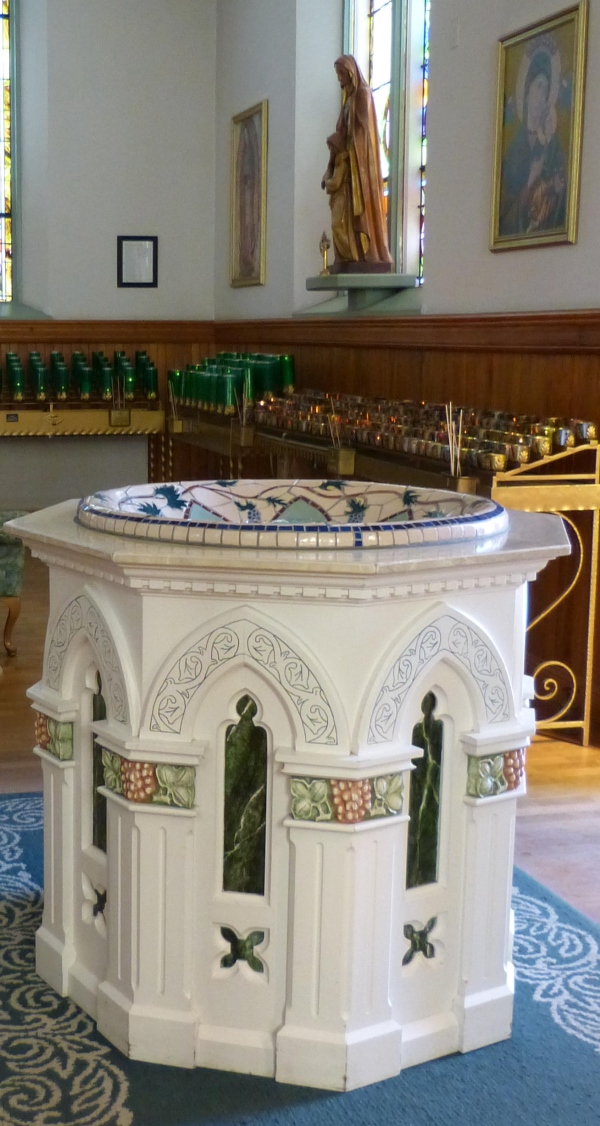 Welcome! Adult Catholic Baptism: Begin your journey to Heaven!
Adult Catholic Baptism? God bless those who find it! If you're studying to become Catholic, you have my sincere prayers for a joyful life and final perseverance in the one thing necessary - reaching Heaven. My husband is a convert.
Baptism is the most important Catholic sacrament. You receive it first before you can receive the other sacraments. Without it, in fact or in desire, one cannot enter Heaven. 
What's necessary? In an emergency, not much; yet with time prayer and study are necessary, so that you learn what your new responsibilities will be and have the grace of God to help you.
Studying For Baptism
First, pray. Ask God for direction. He'll send it.
Then study. Usually there are a few books your pastor would like you to read. You'll want to learn a certain amount from the catechism and read a good spiritual book. I found that it was very helpful in my life to read saint books.

Is it easy to learn what needs to be learned? Yes.
The main things you'll study are the Catholic Ten Commandments, the Catholic prayers, and saints stories - which most Catholic children learn by the age of seven.
Seriously, read a child's catechism to see the basics first and be encouraged! :-)
Why read about the saints? When you are Baptized you take a saint name for your baptismal name so that you have another patron in Heaven praying for you. Ask your pastor or friends in the faith which saints' names they recommend and read a few stories about those saints so that you choose one with which you identify, because you'll make frequent prayers to this saint throughout your life. This saint will become a new life time friend.
What is there to be learned in order to be Catholic? This page on being Catholic has a short overview that keeps union with Jesus and happiness in Heaven as the number one goal. 
I cover some of what is involved with the ceremony next and a couple of books after that. 
Adult Catholic Baptism Ceremony
After helping you prepare for the sacrament Father will explain what the Baptism ceremony will be like. 
Your sponsor can tell you what he or she knows, too. 
At an adult Baptism the candidate simply leans over the Baptismal font, where as an infant is held over the font.

Be sure to let your friends and family know when the date will be so that they have time to arrange to attend the ceremony. Having family there is a real joy, if they are interested in your faith. Who knows? They, too, might convert. 
For example, I have a friend who was worried about telling her parents that she was considering the Catholic faith and was really worried about how to let them know. Wonder of wonders they, too, had made the same decision. So did several of her adult children!
With an adult there's more time and inclination to host a reception or Baptism party afterward so this is a consideration, too, as it is very nice to be able to welcome the new Catholic and congratulate him or her.
You can tell your friends that gifts are not necessary; but, if they insist, gifts of faith are very nice. Think of things that help you in your own daily life like a
Rosary, 
Bible, 
Crucifix or 
Sick call set. 
Books are always welcome. You'll want to learn more about the spiritual life or the history of the Church and her saints, so books are excellent to suggest.
You can learn more about the preparation, prayers, and full ceremony on our Catholic Baptism ceremony page.
Individual Adult Catholic Baptism
So many times we've learned about the faith on our own and are received into the Church on our own. This is so admirable!
By the time we are ready for Baptism, we have made Catholic friends and have asked another Catholic to show us where to go and what to do, and this dear friend is quite often our sponsor or Godparent.
If you do not know someone to ask to be your sponsor, Father can recommend someone for you. He knows who the generous, faithful, and friendly practicing Catholics are and which would be a good match for you. 
As with my husband, he chose members of my family for his Godparents and we have all been lifelong friends ever since. The grace of being Catholic is the cause of the happiness in our family, and we hope the same for you.
Several Adults And Family Members Being Baptized
Other times we are already married and have children when we come to the faith. First, any infants can be Baptized right away, yet the rest of your family who are over the age of reason (usually 7) will study the main tenants of the faith and spend time preparing.
Father will direct you as to what to do. Mainly there are short catechism books for you to read and a series of adult Catholic Baptism classes to attend. If there are others in the class, you're likely to become good friends; if not, you benefit by having Father's undivided attention.
Sometimes there are separate instructions for your children, yet you might also be able to request to be taught as a family.
Concise Books Teach Baptism Basics
Catechism of the Council of Trent 
If you've read the basics and are still in the questioning stage, I recommend that you read one or two comprehensive books to see if you are ready to live the Catholic faith. Either one of these two books is very helpful. After that read the lives of the saints. These have helped our family to live a happy life.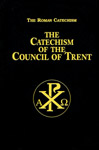 Do you thirst for more than just a question and answer sheet?
This catechism is very easy to read and has excellent stories for an adult Catholic Baptism. It had the greatest Catholic minds on the drafting staff including two Catholic saints: Pope St. Pius V and St. Charles Borromeo. The popes, cardinals, bishops and priests who were at the Council of Trent decided to make a plain but definitive and authoritative catechism for universal use within the Catholic Church.
We were surprised that it was exactly that, was an excellent adult Catholic Baptism catechism and very easy to read! It tied
Saints stories and 
Bible stories 
Catechism answers
Jesus said that we will "know them by their fruits", and the fruits are good with this book.
The best history of the huge effort that it takes to publish a Catholic catechism is in the introduction to The Catechism of the Council of Trent. 
The Catechism Explained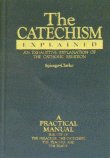 The Baltimore Catechism is modeled on The Catechism of the Council of Trent and has the Catholic answers in a concise, precise and easy to memorize format. This is precisely what makes it so helpful to those who are learning; the concepts are complete yet concise. 
For those who want more full answers to the issues of today, we can think of no better reference than The Catechism Explained for an adult Catholic Baptism after the easy to read Catechism of the Council of Trent. Actually, I think that this book covers more saints, Bible stories and every day issues than the CCT.
Many Catholic answers that are omitted in republished catechisms are covered on our Catholic answers page. Many books sold as catechisms have removed principle doctrines like God's creation so beware the books you choose.
Learning the catechism can be easy. A good First Communion and Catholic Confirmation course covers most of the Catholic religion in less than one school year, usually less than 3 months. Truly, an adult can learn these truths quite quickly. 
As an Amazon Associate I earn from qualifying purchases.
 A Practical Commentary On Holy Scripture combines the Bible and the catechism. I wish all books were this good.
Child's Bible History and Bible History book are excellent with catechism class.
The The Catechism In Pictures (69 Large Full Color Classic Pictures - see the previews) even more precise especially when teaching children! The pictures alone teach the Faith better than most catechisms. 
Update 2011: It is blue with gold edging and has some edits, but it still has the same glorious pictures that are now color enhanced. You can buy The Catechism In Pictures at Amazon. 
Since 2016 there's a new maroon version that has some of the same revisions as the 2011 edition.
Lives of the Saints For Baptism
Do you want to learn about the Catholic saints? 
My favorite book is Butler's Lives of the Saints. It is a bit encyclopedic, yet it is a great overview of many saints so you can choose a patron saint for Baptism (and Confirmation). If you find a favorite, you can choose his or her name for your Baptismal name. Then you can see if there are whole books dedicated to your saint or if he or she wrote books. 
If you do not have an idea of which saint to choose, ask Father or your sponsors. They often know the perfect saint for you.
Adult Catholic Baptism Audio CDs
If you're looking for an easy and fast way to study the Roman Catholic beliefs, you'll like St. Anne's Helper has Audio Catechisms for First Communion and Confirmation (CDs, Downloads, and Copybooks) which make excellent audiobooks of the basic Catholic beliefs. 
Both volumes teach the Catholic Rosary prayers, the Catholic Ten Commandments, and other basic Catholic beliefs as found in an adult Catholic Catechism. They include the general questions most frequently asterisked to be memorized in most Catholic schools and Catholic home school curriculum. Each recording covers the catechism in less than half an hour, so it's easy to learn the basics quickly and to review often.
If your children are coming into the faith with you, they will learn from the audio recordings at the same time you do. You might also like our catechism worksheets and coloring pages.
Learn the basics first. Getting ready for an adult Catholic Baptism is actually quite simple with a good catechism and regular prayers. 
You might also like these other pages:
Use printables in your Roman Catholic catechism class, Faith formation, or Sunday school lesson. ~Mary Fifer

If you use the Baltimore Catechism, you'll love SaintAnnesHelper.com!
---
---