Saint Andrew Christmas Novena PDF
Our family loves the "Hail and blessed" Saint Andrew Christmas Novena. It helps us visualize the Holy Family on that cold but perfect night.
You can print it at the image below. This PDF prints four prayer cards per sheet double sided. (Be sure to go to Adobe Reader for their latest updates): 
Printable Saint Andrew Christmas Novena
Pray this Christmas novena from November 30 through December 24. 
Saint Andrew Prayer
Hail and blessed be the hour
and moment in which the Son of
God was born of the most pure
Virgin Mary, at midnight, in Bethlehem,
in piercing cold. In that
hour, vouchsafe, O my God! to
hear my prayer and grant my
desires, through the merits of
Our Saviour Jesus Christ, and of
His Blessed Mother. Amen.

(It is piously believed that whoever recites the above prayer fifteen times a day from the feast of St. Andrew (30th November) until Christmas will obtain what is asked.)
Imprimatur +MICHAEL AUGUSTINE, Archbishop of New York
New York, February 6, 1897

If you use the Baltimore Catechism, you'll love SaintAnnesHelper.com! Digital Communion and Confirmation ebooks, worksheets, and coloring downloads.
Buy Our Saint Anne's Helper Ad-free PDF Catholic Coloring Pages to Print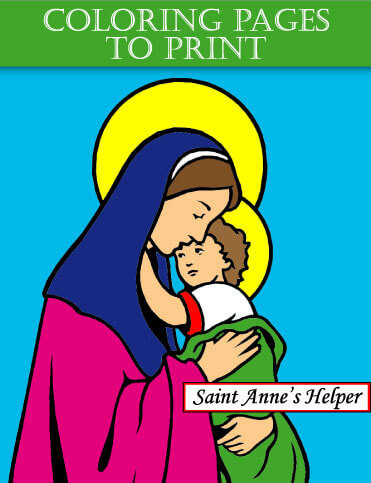 More For Saint Andrew and Christmas
Advent Is Close To The Feast Of Saint Andrew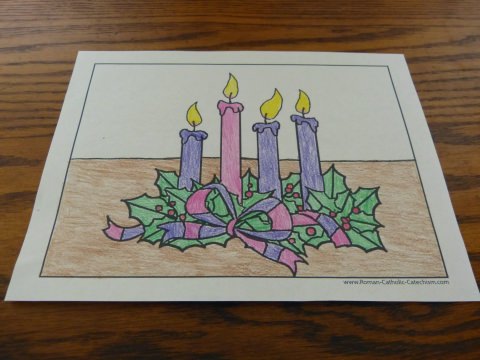 Roman Catholic Advent Season: Coloring pages and printable Advent Calendar.
See our First Communion, Confirmation, and coloring pages bundles here.