Sparkle Up Your Roman Catholic Catechism Class For Lent! 
Order Baltimore Catechism worksheets using your favorite fonts, colors, and SIZES.
If you use the Baltimore Catechism No. 1 and No. 2, you will love these downloads!

Children and adults will love Communion and Confirmation audio books. 
Catechists will love the CCD and catechism worksheets. 
Parents and teachers will love that their children can keep the Faith.
Welcome to Saint Anne's Helper Catholic catechism worksheets, audio Baltimore Catechism, Catholic coloring pages, and printable prayers for First Communion, Confirmation, and most any Catholic religion class or Sunday school K-12.

May Catholic Catechism

Coloring Pages
Jesus, Mary, Joseph, and the Holy Ghost
Pray the Rosary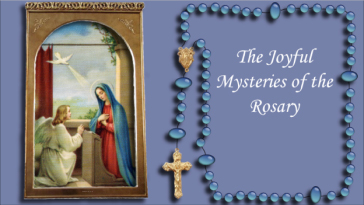 Rosary videos, audio, and coloring pages.
---
Baltimore Catechism No. 1 Communion downloads for kids and adults. Same text.
---
St. Anne's Helper Catholic Catechism Printables
Here's what I've found: Our coloring pages are our most popular product.
Yet here's what goes with them: Our worksheets help you teach the beautiful Catholic faith that goes with the beautiful Catholic coloring pages.
Since the catechism is generally the same throughout the years, you can use these catechism printables for many years to come. Levels? Use the cursive versions to review what your children learned the previous year. Their information will always be true.
One danger in having a stack of twelve books for different levels is that religion looks overwhelming. Yes, the material grows in depth, yet it's super helpful at any age to review the basic Catholic catechism beliefs. That's where our downloads excel!
Do your children know the Ten Commandments? Do you?
Finding a truly good Roman Catholic catechism is important in today's environment. Every word matters. Why? It's important to final perseverance to "get it right". Certitude helps perseverance.
Catholic Truth. God made us to seek truth, but how can you find truth with compromised books?

Another thing, often, the whole family learns the Catholic beliefs together at the same time. 
The more sacraments you receive, the more prayers you pray, and the better the information that you feed your mind and your children's minds; the better lives you will live.
The goal is a happy Catholic family all together in Heaven.
Concise. 

It doesn't take a ton of books to learn the basics. Once you know the basic beliefs, about 120 questions and answers and about ten prayers, you'll know the backbone of what you need to learn in order to receive the sacraments and to keep the Faith for life.

Inexpensive.

 Non-consumable tutor on tap. St. Anne's Helper helps you learn the Faith: the Apostles' Creed, Ten Commandments, sacraments, and prayers. Add in stories of the Saints and you've got a wonderful program.

Easy to learn. Audio recordings and worksheets make it easy for both children and adults to learn the Baltimore Catechism Ten Commandments, prayers, and the answers for First Communion and Catholic Confirmation.
Why is Saint Anne our patroness? She is the patroness of those who teach their own children. She can help you teach your children about the Holy Eucharist, Confirmation, and the general truths with an audio Baltimore Catechism. 
Pray for her protection for you and for all you teach. 
Audio Catholic Catechism
 

Downloads


Are you teaching the Faith to First Communicants or those preparing for Catholic Confirmation?

Your students will learn to know, love, and serve God easily using worksheets and audio Catholic catechism downloads. They're great for memory work!

These products teach the basics for catechism class with audio recordings, ebooklets, and coloring PDF pages for Communion and Confirmation preparation.

Would an audio recording make it easier for you and your children to learn the Catholic prayers and Catechism?

Audio learners will be thrilled to have audio CDs or Downloads. They're like having a tutor or extra teacher in the house! Go to them here:

Are your own children not learning their Catechism in school?

Let's face it. Even when the school makes an effort, many of the programs and books used don't teach the catechism facts well. Others pad the catechism with so much fluff that it is a monumental effort to chug through the books. Be assured that there's no need for that.

St. Anne's Helper downloads help you teach religion much easier. You can simply listen to the audio recordings while driving or doing light chores so you're familiar with what your children will learn.

Then have the children listen and, depending on their level, they can also copy the sentences on their copybook worksheets. Supplement with Catholic coloring pages for story time or for learning about the Rosary, Cathlic saints, and holy days.
Catholic Catechism Printables And Audio
Do you need handwriting practice worksheets and coloring sheets for homeschooling without the repeat expense of consumable workbooks?
Use St. Anne's Helper's manuscript or cursive writing worksheets to let your students copy such treasures as the Roman Catholic Prayers and the Ten Commandments easily - all from the Baltimore Catechism.
These also are a wonderful help for knowing how to answer the Communion and Confirmation quizzes. Practice writing the quiz questions and answers can improve both handwriting and spelling spelling skills, not to mention memory work for catechism.
Are you learning the Roman Catholic catechism as an adult and looking for short cuts?
You need audio Baltimore Catechism CDs or downloads to listen when you're driving or doing chores. 

They have the same questions and answers on the printable text you can read or listen. 
Find them at the Order page.
Other Roman Catholic Catechism Booksellers
These other companies carry Saint Anne's Helper products:
May God grant the increase.
---
---
Roman Catholic Catechism Coloring Pages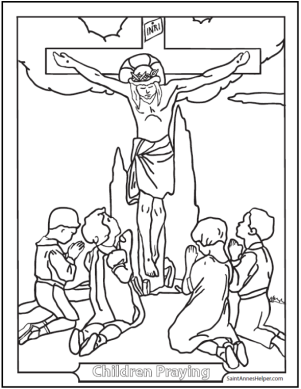 See Catholic Catechism Coloring printables here.
Our printable coloring ebook has 483 coloring printables, many of which are throughout this site as free samples.
Over 100 specifically Catholic coloring pages. Many are from old Baltimore Catechism pictures and stained glass windows.
It has files separated as to seasons, etc. so that you can print pictures for your students for the Advent, Christmas, Lent, and Easter seasons.
Buy them in one handy download.
Use in your Catholic catechism class, homeschool, or family setting.
Separately there are also files of many animals, plants and seasons.
This way you have easy access to PDF coloring pages to print without having to be online... and the children can make their own keepsake coloring books throughout the year!
Catholic Catechists, Teachers, And Parents:
The content of these Roman Catholic catechism resources are faithful to the Magisterium and are recommended by the local Bishop, by many Catholic schools, and by most Catholic homeschools.
Briefly, the audio Baltimore Catechism teaches that the reason that you exist is to know, love, and serve God in this world so as to be happy with Him in the next. 
Thank you for visiting Saint Anne's Helper. May God grant you a holy life and final perseverance.
Use printables in your Roman Catholic catechism class, Faith formation, or Sunday school lesson. ~Mary Fifer

If you use the Baltimore Catechism, you'll love SaintAnnesHelper.com!
---
---
---