Printable First Communion
Coloring Page
A First Holy Communion coloring page makes your children's memories of learning about Jesus so much happier. You'll find coloring pages for both boys and girls below. They're all related to the Holy Eucharist.
Remember to leave dresses and veils white and color the background. Boys' suits can be all white, too, but they're more fun to color. :-)
---
FTC Disclosure: I recommend products I think will help you. If you buy through my links I may earn ad commissions. No extra cost to you.

---
If your little artist is older, the effect of white can be given with super light blue and very light purple outlines. It gives visual appeal. I've found that I usually have to demonstrate this on my own copy first.
Gold colors work well on Father's vestments and the altar. If you do not have a true gold crayon or coloring pencil, yellow, orange and sometimes tan look nice.
---
First Communion Coloring Pages
Holy Eucharist Coloring Pages
---
Boy First Holy Communion Pictures
Girl First Holy Communion Pictures
Sample First Communion Coloring Pages
First Communion is the most dear day of our lives throughout many years, and rightly so.
This is the day that we first receive Jesus in the Blessed Sacrament. Make keepsake booklets with our printable worksheets and coloring pages to honor this event.
You can make inexpensive First Communion cards by using the booklet setting on your printer. Little ones love doing this for older brothers and sisters and other family and friends.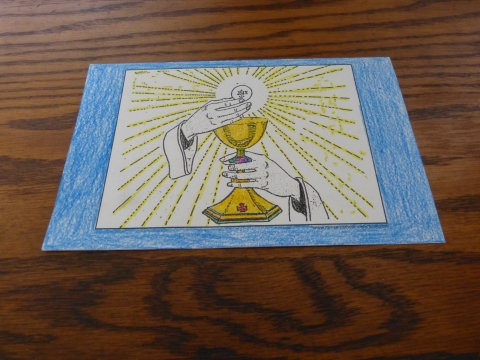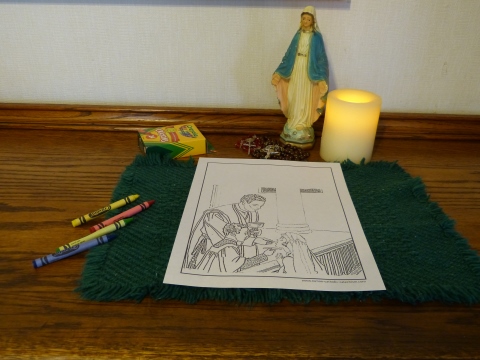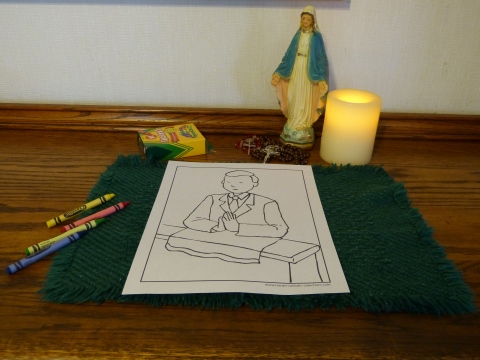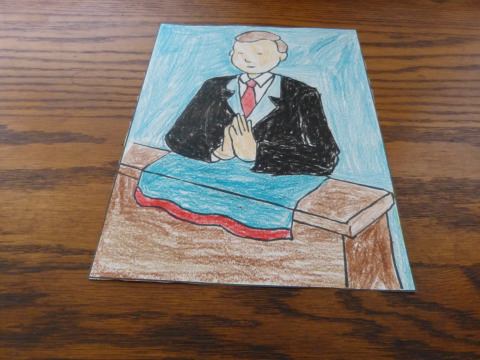 You might also like these related pages:
---
* St. Anne's Helper Catholic Coloring download has a treasure trove of traditional PDF printable coloring sheets.
* Over 200 specifically Catholic pictures.
* 300+ other fun coloring pictures of animals, seasons, patriotic, Easter and Christmas.
* All grouped in files for your convenience and all interactive.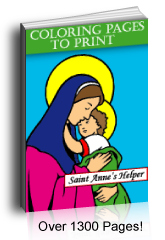 Catholic Coloring Book Download
Catholic Coloring Book Download  $6.98


If you use the Baltimore Catechism for Communion or Confirmation, you'll like SaintAnnesHelper Baltimore Catechism Worksheets! 
If you use the Baltimore Catechism, you'll love SaintAnnesHelper.com!

Order Baltimore Catechism worksheets. Choose fonts, colors, and SIZES.
Use these printables in your Roman Catholic catechism class, Faith formation, or Sunday school lesson. ~Mary Fifer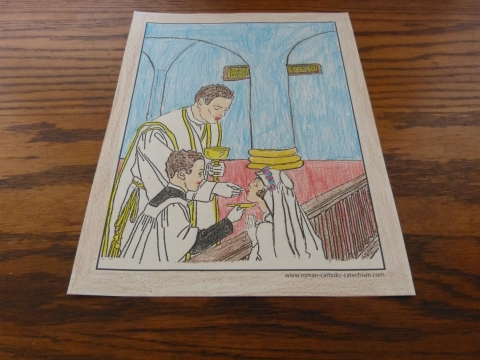 14 First Communion Coloring Pages.
---
---