St. Charles Borromeo
Welcome to St. Anne's Helper! See our Catholic Resource awards from St. Charles Borromeo Catholic Church below.
St. Charles Borromeo And The Catechism of the Council of Trent
Did you know that St. Charles Borromeo helped produce the Catechism of the Council of Trent?
That it was the basis for the old Baltimore Catechism?
St. Charles Borromeo Catholic Church
 

Mini-Bio


"Charles was the son of Count Gilbert Borromeo and Margaret Medici, sister of Pope Pius IV. He was born at the family castle of Arona on Lake Maggiore, Italy, on 2 October 1538. He received the clerical tonsure when he was twelve and was sent to the Benedictine abbey of SS. Gratian and Felinus at Arona for his education."

From St. Charles Borromeo Catholic Church

Disclosure: I show products that I think will help you. If you use my links, I may earn ad commissions at no extra cost to you. As an Amazon Associate I earn from qualifying purchases.

In 1559 his uncle was elected Pope Pius IV and the following year, named him his Secretary of State and created him a cardinal and administrator of the see of Milan. He served as Pius' legate on numerous diplomatic missions and in 1562, was instrumental in having Pius reconvene the Council of Trent, which had been suspended in 1552. Charles played a leading role in guiding and in fashioning the decrees of the third and last group of sessions.

He refused the headship of the Borromeo family on the death of Count Frederick Borromeo, was ordained a priest in 1563, and was consecrated bishop of Milan the same year. Before being allowed to take possession of his see, he oversaw the catechism, missal, and breviary called for by the Council of Trent.

When he finally did arrive at Milan (which had been without a resident bishop for eighty years) in 1556, he instituted radical reforms despite great opposition, with such effectiveness that it became a model see. He put into effect measures to improve the morals and manners of the clergy and laity, raised the effectiveness of the diocesan operation, established seminaries for the education of the clergy, founded a Confraternity of Christian Doctrine for the religious instruction of children and encouraged the Jesuits in his see.

He increased the systems to the poor and the needy, was most generous in his help to the English college at Douai (Douay), and during his bishopric held eleven diocesan synods and six provincial councils. He founded a society of secular priests, Oblates of St. Ambrose (now Oblates of St. Charles) in 1578, and was active in preaching, resisting the inroads of Protestantism, and bringing back lapsed Catholics to the Church. He encountered opposition from many sources in his efforts to reform people and institutions.

Of note, Charles Borromeo was an active defender and promoter of the Catechism of the Council of Trent.

He died at Milan on the night of 3-4 November 1584, and was canonized in 1610. He was one of the towering figures of the Catholic Reformation, a patron of learning and the arts, and though he achieved a position of great power, he used it with humility, personal sanctity, and unselfishness to reform the Church of the evils and abuses so prevalent among the clergy and the nobles of the times. His feast day is November 4th."
St. Charles Borromeo Catholic Awards
Here's this from the St. Charles Borromeo Catholic Church site (as of 2014), "These web sites demonstrated, at the time they were reviewed, complete loyalty to the Magisterium of the Church. While surfing the web, if you notice one of our awards displayed, you know full well that the award was deserved at the time it was awarded. However, we cannot control changes made by any of these sites after being awarded. If the awarded sites are retained in our list of winners, the awarded site has, to the best of our knowledge, remained worthy of the award."
St. Anne's Helper appreciates this vote of confidence from St. Charles Borromeo Catholic Church and invites you to see their list of other Catholic Resources: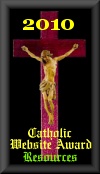 2010 Award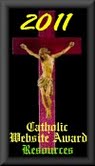 2011 Award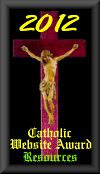 2012 Award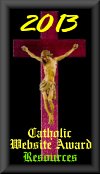 2013 Award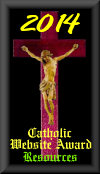 2014 Award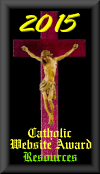 2015 Award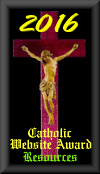 2016 Award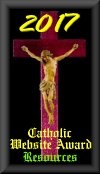 2017 Award
Audio Baltimore Catechism, Catholic Worksheets, Catholic eBooks, and Catholic Coloring Pages:
Get Catholic catechesis resources for your Roman Catholic catechism class, Faith formation, Catholic homeschool, religious education, or Sunday school lessons. ~Mary Fifer
Order our Baltimore Catechism worksheets . Choose your favorite  fonts,  colors, and SIZES on our fillable digital interactive worksheets. Paperless or printable.
You may want to have each of these for your Baltimore Catechism Communion students: audio, ebooklet, and digital worksheets for kids and adults. Verbatim text in all formats. 
Audio Communion Recording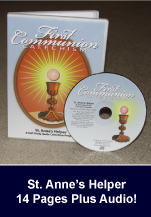 Audio Baltimore Catechism No. 1 questions and answers for First Communion
First Communion Worksheets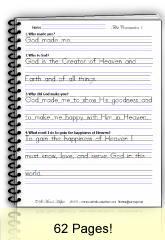 Baltimore Catechism No. 1 worksheets for First Communion: eCopybooks With Cursive Writing Practice
First Communion eBooklet to Print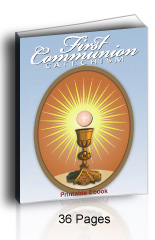 Printable Baltimore Catechism No. 1 Questions for First Communion Ebook
Catholic Coloring Pages To Print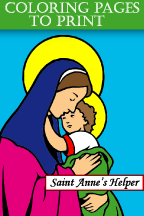 Catholic Catechism Coloring Pages For Saints and Liturgical Calendar