Saint Patrick's Day Coloring Pages
We have several Saint Patrick's day coloring pages and this one shows him banishing the snakes from Ireland. We also have other St. Patrick coloring pages on our main St. Patrick page. This PDF prints 8.5x11" single sided.
Buy All Our Catholic Coloring Pages to Print


If you use the Baltimore Catechism, you'll love SaintAnnesHelper.com!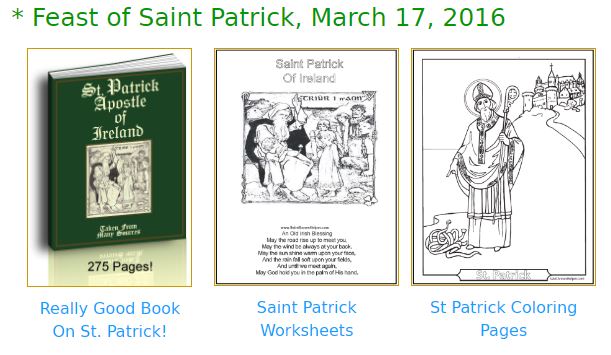 See these related Catholic coloring pages:
Customize our interactive PDFs with your favorite fonts, colors, and SIZES.

Search Saint Anne's Helper Roman Catholic Catechism