Jesus Good Friday Coloring Sheet
Print or File PDF: Customize and Share
This Jesus Good Friday coloring page shows when He fell under the weight of the Cross. He fell three times on the Way of the Cross: the Third, Seventh, and Ninth Stations. It really helps kids to feel compassion for Jesus' sufferings to think of him falling down. This PDF prints 8.5x11" single sided.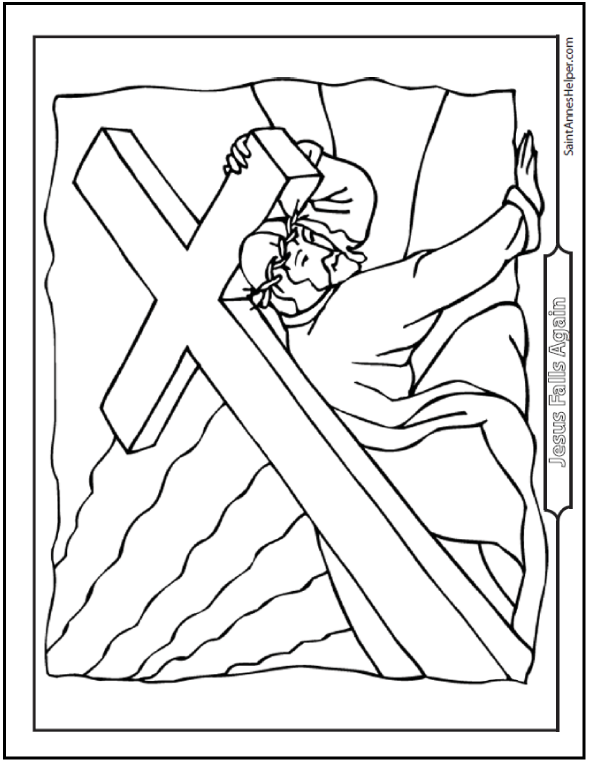 Jesus falls three times under the weight of the Cross.
See more about the Catholic Rosary on these pages:
Customize our interactive PDFs with your favorite fonts, colors, and SIZES.

---

If you use the Baltimore Catechism, you'll love SaintAnnesHelper.com!
Buy Our Saint Anne's Helper Ad-free PDF Catholic Coloring Pages to Print

---