Incarnation Coloring Page - March 25
Print or File PDF: Customize and Share
This is a beautiful Incarnation coloring page that shows the Archangel Gabriel announcing to Mary that she was to be the Mother of God. The Incarnation was the same as the Annunciation on March 25. PDF prints 8.5x11" single sided.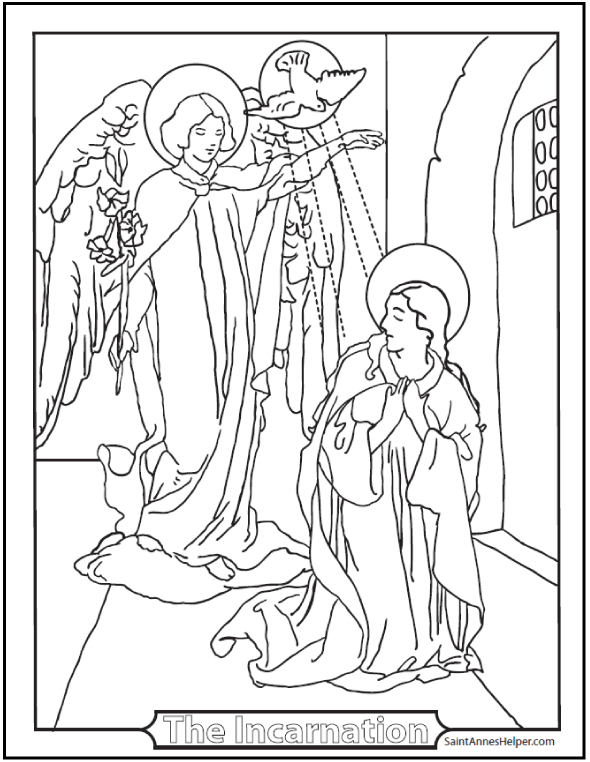 Print this interactive PDF here.
See more about the Catholic Rosary on these pages:
Customize our interactive PDFs with your favorite fonts, colors, and SIZES.

---
Buy Our Saint Anne's Helper Ad-free PDF Catholic Coloring Pages to Print


If you use the Baltimore Catechism, you'll love SaintAnnesHelper.com!
---