Printable Resurrection Coloring Page
Print or File PDF: Customize and Share
This Resurrection coloring page shows Jesus on Easter Sunday morning. There is a radiance from the tomb over the hillside in this picture. Jesus rose from the dead on Easter morning "as He said". Rejoice! This PDF prints 8.5x11" single sided.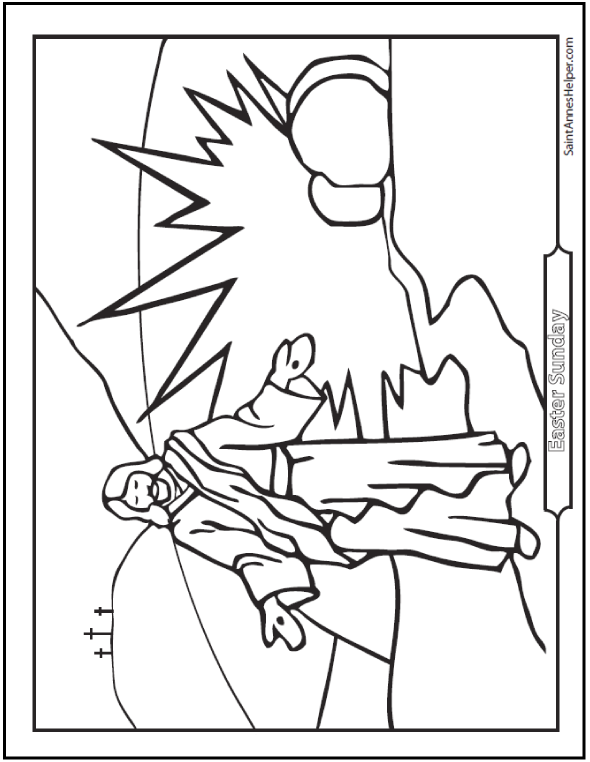 Easter is the feast of the Resurrection of Jesus.

If you use the Baltimore Catechism, you'll love SaintAnnesHelper.com!
Buy Our Saint Anne's Helper Ad-free PDF Catholic Coloring Pages to Print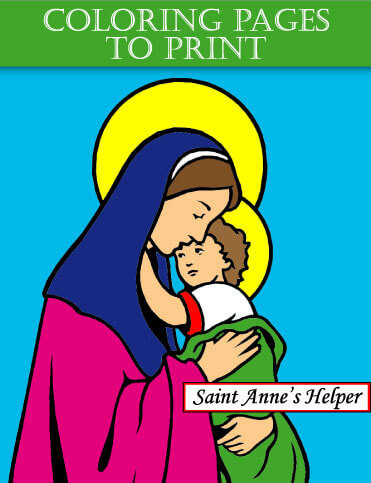 Resurrection Of Jesus Tapestry Or Banner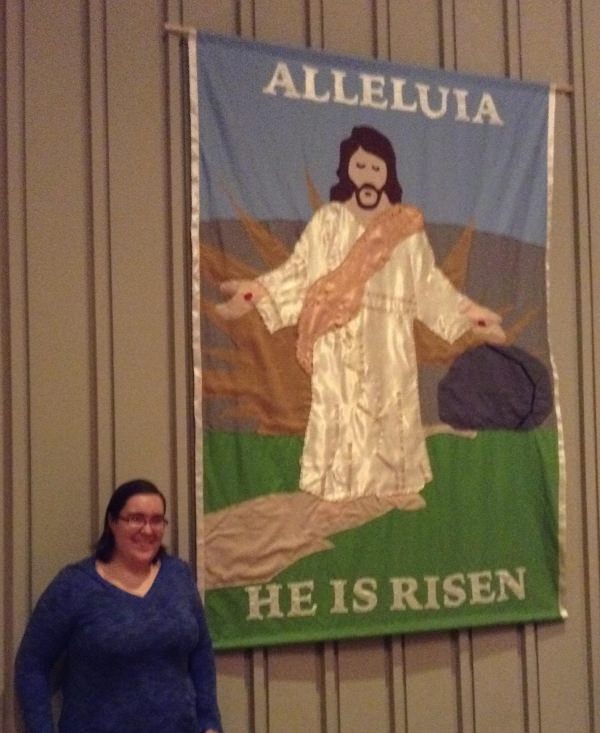 Jamaie Scott's Resurrection Tapestry
We received a wonderful note and picture from Jamaie Scott of her Resurrection Tapestry. Here is what she said: 
"I used one of your images - the Resurrection Coloring Page - to make a tapestry to display at my church, the Catholic Newman Center in Chico, California.  I was hoping to be able to share an image as well as thank both this website for making the image available.  
Thank you!"
And this note:
Mary,
I would be honored if you posted my picture, thank you. This was my first time making a project like this, and it is amazing to see it hanging during mass.
I hope you have a wonderful day.
Jamaie
This is astonishingly beautiful! Jamaie, you did an excellent job and your work glorifies Our Lord and I love the details that you have so beautifully included - even to the satin trim on the sides. Thank you very much for sharing this with Saint Anne's Helper.

See more about the Resurrection on these pages:
Customize our interactive PDFs with your favorite fonts, colors, and SIZES.

Search Saint Anne's Helper Roman Catholic Catechism