Baby Jesus Coloring Pages
Print or File PDF: Customize and Share
We have several Baby Jesus coloring pages for Christmas. This one shows the Infant swaddled in a crib with warm straw.

Print Baby Jesus Coloring Pages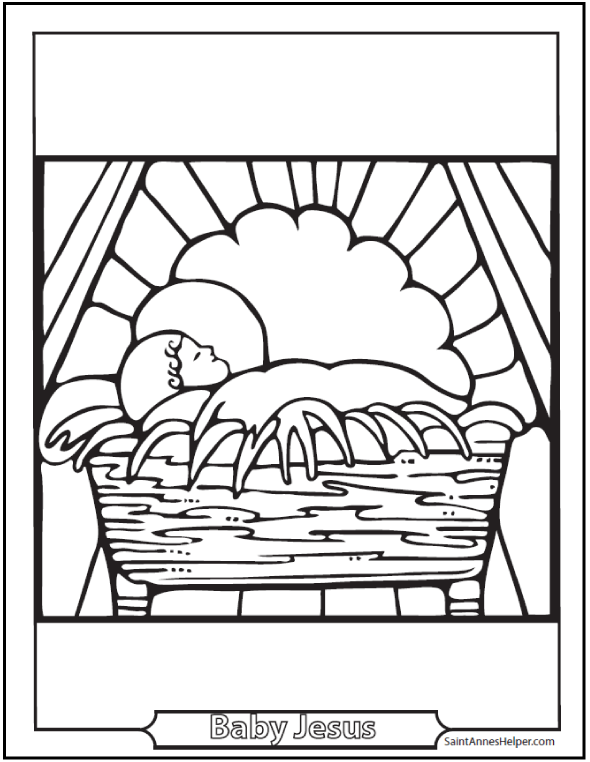 One of my favorite coloring pages of Baby Jesus.
Customize our interactive PDFs with your favorite fonts, colors, and SIZES.

---

If you use the Baltimore Catechism, you'll love SaintAnnesHelper.com!
Buy Our Saint Anne's Helper Ad-free PDF Catholic Coloring Pages to Print

---