Holy Family Coloring Pages
Print or File PDF: Customize and Share
This is one of my favorite stained glass Holy Family coloring pages. Print it for catechism class or Bible study. It has beautiful images of Jesus, Mary, and Joseph at about the time when Jesus was found in the Temple. He looks to be about 12 to 15 years old. This represents the Fourth Joyful Mystery of the Rosary. This PDF prints 8.5x11" single sided.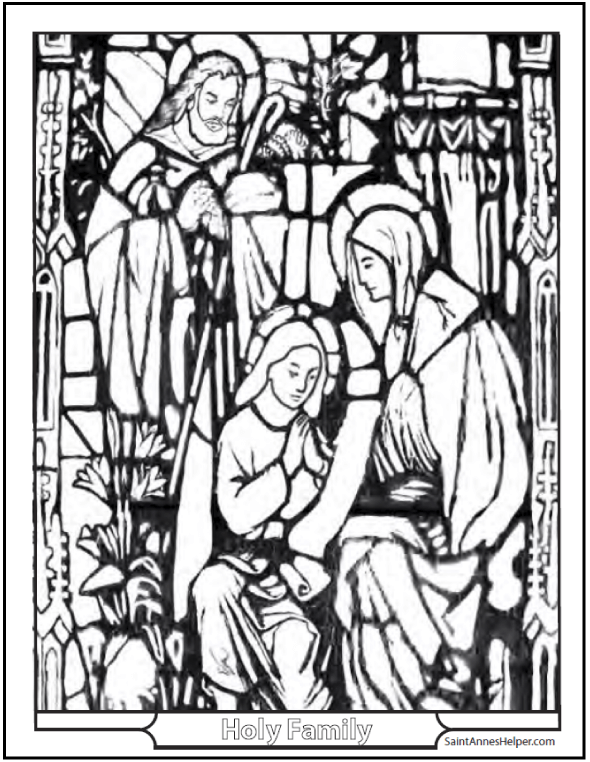 This is such a beautiful coloring page of the Holy Family!
See more about the Catholic Rosary on these pages:
Customize our interactive PDFs with your favorite fonts, colors, and SIZES.

---
Buy Our Saint Anne's Helper Ad-free PDF Catholic Coloring Pages to Print


If you use the Baltimore Catechism, you'll love SaintAnnesHelper.com!
---