Bible Story Coloring Pages To Print
* March Only! Free Saint Patrick Ebook Here.
Use interactive catechism worksheets with your favorite fonts, colors, and SIZES.
Bible story coloring pages sure warm up religion class! Use these for teaching about the Jesus, the Old Testament, the New Testament, or sending pictures to Grandparents.
The Bible has some of the most exciting stories ever told and these coloring pages help you tell the stories about the Prophets and heroes of the Old Testament and about Jesus and Mary in the New Testament. These are awesome in a Catholic catechism class.
There are many times in a Catholic school or family when Bible coloring pages are helpful:
1.  When learning about Jesus and the Bible.
2.  When little ones need work while older children are studying catechism.
3.  When you want to make a booklet about the main feasts in the liturgical year or the mysteries of the Rosary.
4.  When you want to teach about the different Catholic holy days of obligation.
Choose the images according to the stories that you're teaching and print as many as you need. Print from screen or you can also download them to your computer for future use.
My favorite aspect of using downloads is that everyone who wants a picture can have one and that I can use them again in future years.
Printable Bible Story Coloring Pages
1A Old Testament Creation Coloring Pages
These next six are beautiful Creation coloring pages based on the Benziger Living My Religion series pictures. 
At a glance you can show the children how provident it was that, working in backward order, God created man after He created the animals and plants. Man had something to do and to eat; He created the animals after He created the plants so the animals had something to eat; he created the plants after the waters were divided so that they would have a dry place to root; and he created the earth before He separated the waters so that there was some place to put the water. All in the creation that God built. (Like all in the house that Jack built.)
God made all of creation from nothing. This is a huge one for little kids. Older children can become confused, so leave things light. The easiest answer is "Somebody had to do it." They instantly understand that there can't be an infinite series of uncaused causes.

The first catechism questions go great with these pictures: 
Who is God? God is the Creator of Heaven and Earth and of all things.
Who made you? God made me. (Great answer against abortion.)
Find more in the First Communion catechism and use these coloring pages as the children learn the answers:
First Day Of Creation
Genesis 1:1 "In the beginning God created heaven and earth."
Second Day Of Creation
Genesis 1:7 "God made a firmament, and divided the waters...."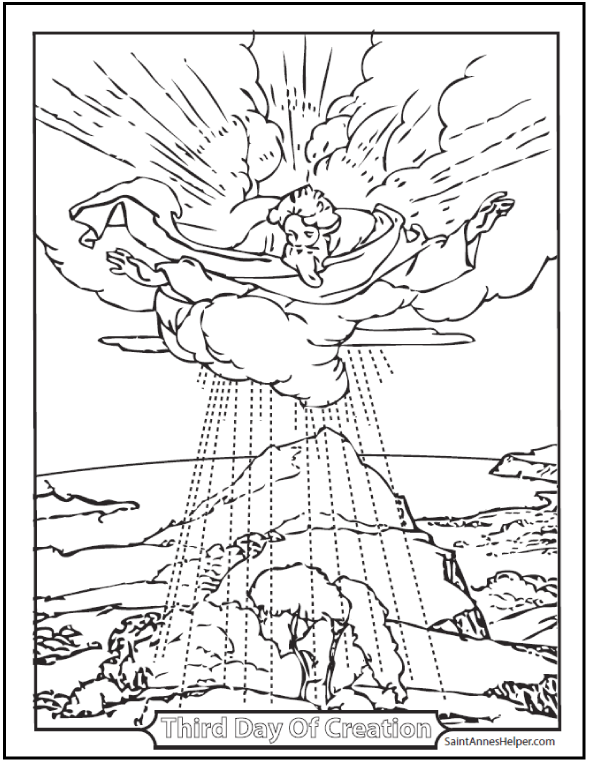 Third Day of Creation
Genesis 1:12 "And the earth brought forth the green herb...."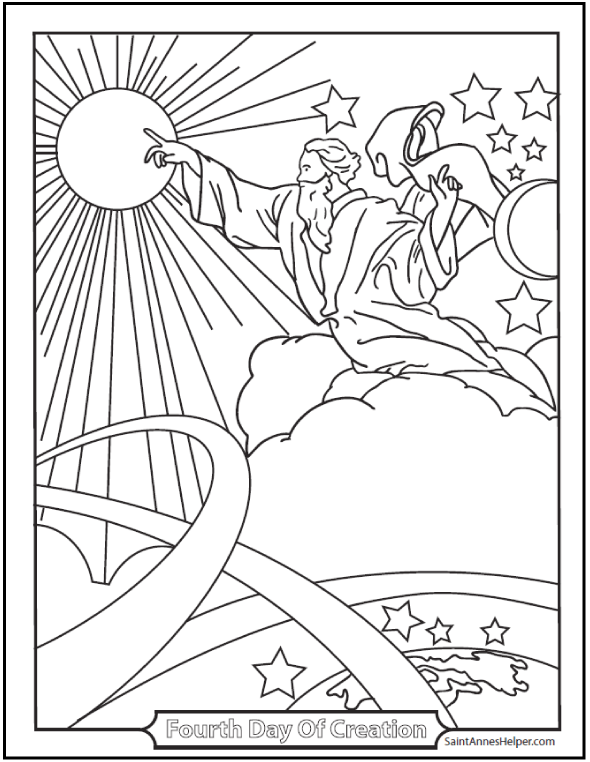 Fourth Day Of Creation
Genesis 1:14 "Let there be lights in the firmament of heaven...."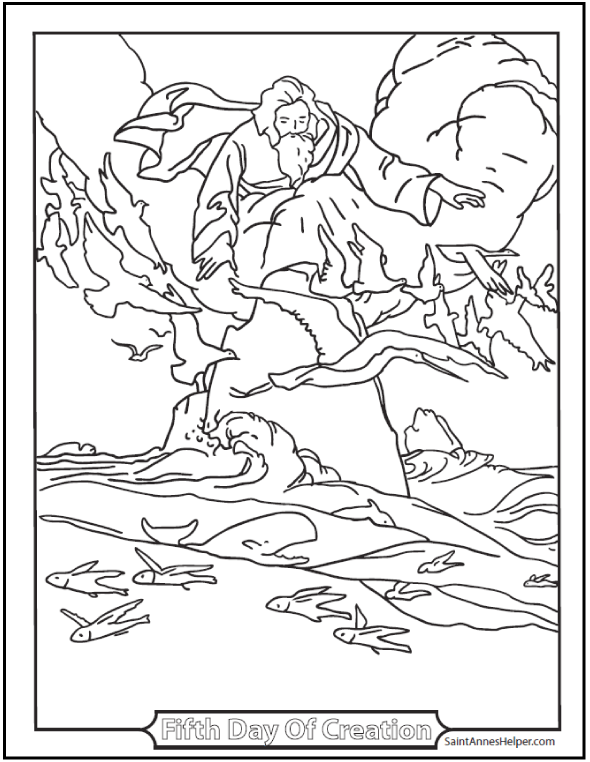 Fifth Day Of Creation
Genesis 1:22 "And he blessed them, saying: Increase and multiply...."
Sixth Day Of Creation
Gen. 1:25, 26 "Let us make man according to our image and likeness."
Seventh Day Of Creation
Genesis 2:2 "And he rested on the seventh day."
1B. Old Testament Kings and Prophets To Color
It's fun to put the name with the face. My favorite way to do this is with a picture Bible for kids, using it like a photo album. Having Bible coloring pages is a bonus. Enjoy!
2. New Testament Bible Story Coloring Pages
The New Testament has wonderful Bibles stories about Jesus, Mary, and Joseph.
Advent and Christmas time is a great time to start with the story of the Nativity. It's also a great time to teach the Joyful Mysteries.
Parables are great stories. See them at number 3 below.
Just before Lent is a great time to teach about Holy Week and the Sorrowful Mysteries. See number 4 below.
Easter, the Ascension, and Pentecost are great times to teach about the Resurrection and the Glorious Mysteries, number 5.
See more on our Holy Days and Rosary coloring page and.
3. Bible Story Coloring Pages: Parables And Jesus
Of course, Jesus is the star of the Bible. He told wonderful stories called parables to teach people God's law. 
4. Bible Story Coloring Pages: Salvation History
Children respond so well to what Jesus did for us when they know the story of how He prayed, was taken away, unjustly judged three times, and finally died for us. These Bible story coloring pages are based on Benziger's 1940s Living My Religion catechism series' pictures.
See more coloring pages and printable booklets on the Passion and Death of Jesus on our Lent activities pages here.
5. Jesus' Resurrection Bible Story Coloring Pages
Jesus' Resurrection tells the Easter Bible story. Children love the victory when Jesus rose from the dead. Forty days later He ascended into Heaven on Ascension Thursday and ten days later the Holy Spirit descended on the Apostles and Mary on Pentecost, or Whitsunday.
Cover these stories when you're teaching the Glorious Mysteries and the Holy Days of Obligation.
New Testament Saint Coloring Pages
See the Apostles Creed and Apostle coloring pages for the main saints of the New Testament. 
See more Resurrection, Ascension, and Pentecost pictures on our Easter coloring pages and more pages on the Apostles and the Apostles' Creed.
6. Related Bible Coloring Pages
More Bible Story Coloring Pages: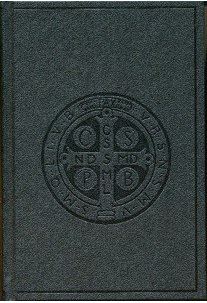 Douay-Rheims Bible Lepanto Press
Of course, the Bible itself is a great way to learn or teach the Bible stories. I love the new version published by Lepanto Press at Our Lady of Victory School as it has the Douay-Rheims text yet the paper, size, binding, pictures, and maps are beautiful! Buy this Douay at Amazon or OLVS.
You might also like our coloring pages for more Bible story coloring pages:
The stories in the Bible are the most interesting stories because they matter to all of us. Adam and Eve are our first parents, even Noah and his wife are our parents - we're all interested in their stories.
Children enjoy the adventures that go along with the moral lessons and they learn to love God as they see His Plan revealed. They especially love Jesus, Mary, and the Apostles.
See stained glass coloring pictures here.
See more Bible story coloring pages at CatholicBlogger1.
See the Douay-Rheims Bible stories here.
If you use the Baltimore Catechism, you'll love our First Communion and Confirmation resources for Catholic schools, Sunday school, home school, adults, and senior citizen institutes: Catholic audio books, catechism copywork worksheets, ebooks, and coloring pages.
---
* St. Anne's Helper Catholic Coloring download has a treasure trove of traditional PDF printable coloring sheets.
* Over 200 specifically Catholic pictures.
* 300+ other fun coloring pictures of animals, seasons, patriotic, Easter and Christmas.
* All grouped in files for your convenience and all interactive. 
March: Free St. Patrick Ebook!
Catholic Coloring Book Download  $6.98
---
If you use Baltimore Catechism books No. 1 and 2 for Communion or Confirmation, you will like using our SaintAnnesHelper Baltimore Catechism Worksheets! 
Audio Baltimore Catechism, Catholic Worksheets, Catholic eBooks, and Catholic Coloring Pages to Print:

If you use the Baltimore Catechism, you'll love SaintAnnesHelper.com!
Use our printables in your Roman Catholic catechism class, Faith formation, or Sunday school lesson; Pin a picture to remember Saint Anne's Helper; and share with family and friends on Facebook. Thank you so much!
~Mary Fifer

---